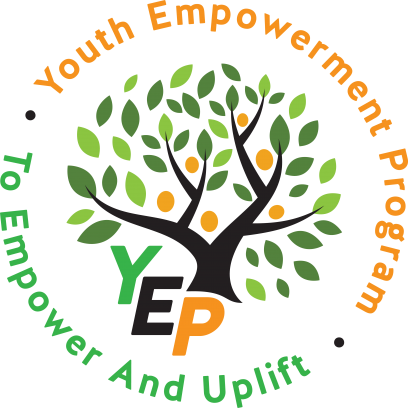 Life Skills Workshops are Real Conversations.
Non-judgmental, honest conversations with youth that offer practical solutions to everyday situations, including self-esteem, recognizing healthy relationships and how to cope with anxiety. Empowered youth leave the space with the practical coping strategies to navigate through life's ups and downs.
Youth Empowerment Program

Sue is a Youth Counsellor, Workshop Facilitator, Certified Yoga Instructor and Consciousness Awakener. Her 17-year career as a youth counsellor has given her insight into youth concerns, struggles, fears and dreams. Sue facilitates discussions for diverse groups of young people of all ages, cultural and socioeconomic backgrounds.
The Intention of the Youth Empowerment Program (YEP), is to facilitate conversation with youth around issues relating to everyday life and its many challenges.
The main topics we cover are below

How are you communicating with others around you?Communication is the process of sharing information and knowledge, helping people develop relationships with others.


What is your self talk?The way we feel about ourselves is often reflected in the way that we treat others. Self-esteem is the way that people think about themselves and how worthwhile they feel.


We live in a world that is evolving quickly and keeping up with the pace can become overwhelming at times. Learning how to manage anxiety, how to talk about it and when to seek help are a few things we speak about in our workshops.


Breathing, Yoga and Meditation
Learning to breathe has plenty of health benefits. That's why we have lessons focused on breathing and understanding the importance of the use of our breath patterns to calm and relax the mind and body.

Personalized workshops are available upon request.


Being able to maintain a positive relationship is a very important part of having a fulfilling life. A healthy relationship can be shared between any two people who love, support, encourage and help each other.

Here's what you can expect:
Here's what you can expect:
Identify and discuss the power of positive self-talk and its impact on how we feel
about ourselves.
Breathing Yoga & Meditation
The YEP program was developed to encourage and support open communication among youth grades 7-12 to bring discussions to the forefront around every day and sometimes difficult topics that impact their daily lives.
Participants will practice and experience how the power of focused breathing can quiet feelings of stress and anxiety.
Breathing Yoga & Meditation


Develop the skills to express thoughts, feelings and emotions clearly and reflectively first within themselves and then with others
Discuss and reflect on the qualities of a healthy relationship and understand the strong role that healthy relationships have on our sense of self.
Identify unhealthy methods of dealing with anxiety and discuss practical healthy coping strategies.



Why is communication so important?
Why is communication so important?
Communication helps lay the groundwork towards breaking down the invisible walls between us relating to mental health and expanding on the importance of building a sense of belonging, well being and community among students.
The topics we discuss are essential to development.
The topics we discuss are essential to development.
The above topics are covered in guided student-centered discussions where honest self reflection and open sharing is the vehicle used to support youth in exploring the importance of "Connecting" with their inner voice, as well as encouraging the concept of engaging in "real conversation" with their peers.
Focusing on what matters.
Focusing on what matters.
I would love to speak to your group or classroom.
I would love to speak to your group or classroom.
Contact me for a free quote today!


Copyright © 2019 Youth Empowerment Program